Who are we? Zoomalia
The pet store that really loves your pets
Summary
Welcome
We are the pet store of the new generation. We select the best quality products and accessories on the market, and we develop exclusive brands with prices that are accessible to everyone.

At Zoomalia, we are more than 50 employees who are living every day our passion for animals.
Each of us shares a strong corporate culture that is based on our 3 pillars:

commitment, community and ambition

The well-being of pets is the heart of our business.We support the relationship with your companion to bring a little more happiness every day to your home.


We can judge the heart of a man by his treatment of animals.
Emmanuel Kant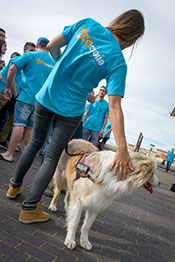 Our customer commitments
«For me, the customer satisfaction is our est primary task.»
Every employee's main objective is to make your shopping experience at Zoomalia a unique and positive experience,

For this, i ensure every day, that these commitments that I have defined myself are applied :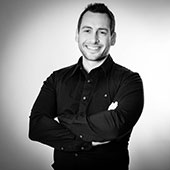 1.The well-being is top priority

Because the happiness of you and your pet is important to us, the well-being is our priority

Our dedicated team is always searching and choosing only the best products and brands.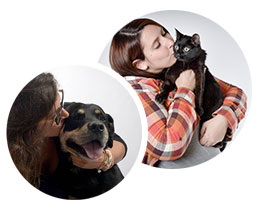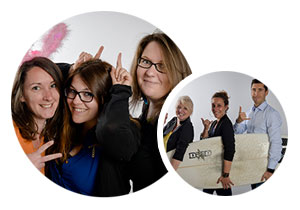 2. Genius Advisors

In our offices in the South West of France our advisors listen to you, accompany you and advise you, always with the intention to fully satisfy you.
3. A quick shipment

After placing your order we will dispatch 24H if the products are in stock.
Our Team knows that your pets want their parcel as fast as possible.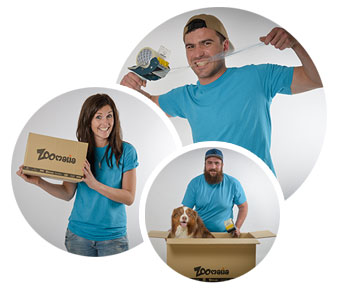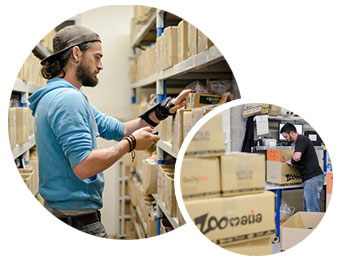 4. Choice, dreams, prices

Always 30,000 references ready to be shipped, at a price, accessible to everyone.
Can't find a product? We will find it !
Satisfied or Money back up to 365 days
5. Exclusive brands

Our specialists develop exclusive brands for the satisfaction and well-being of your companion.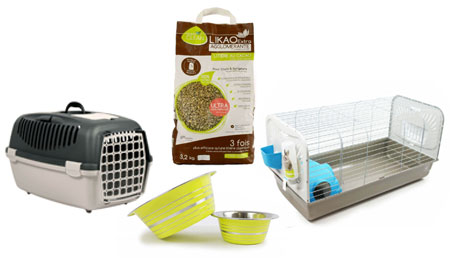 Zoom at our fondateur
Pierre-Adrien THOLLET was born in 1985 in Lyon, France. He spent his childhood in the alpine mountains.
Curious and versatile, he grew up surrounded by pets. At this time he also developed his special bond with nature and the animal welfare in general.
After a technical training in multimedia, he worked briefly on the design of e-commerce platforms for main groups.
As a born entrepreneur, he founded the company in 2009 and established Zoomalia.com in 2010.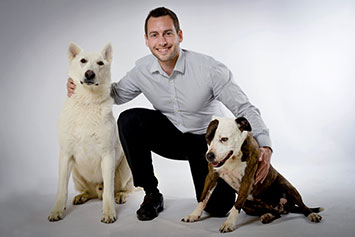 Our history
In 2009 our founder, Pierre-Adrien THOLLET, passionate about animals and new technologies, made a simple observation: no existing pet store really meets his expectations.

In 2010 he created Zoomalia, an ergonomic page with a bright and friendly spirit with many choices and prices accessible to everyone.
"My ambition: to become the flagship brand for those who really love their pets".

Our customers found us between 2011 and 2014 and came to love us.

We evolved:


>

from

8 000 to 30 000

specialized products for the happiness of our little companions


>

from

2 to 30

employees, all passionate about the animal world


>

from

20 000 to over 200 000

satisfied Zoomalia customers as well as their pets


From 2013 till today, we have created more than

10 specialized brands

to perfectly meet the needs of each animal

In 2015, we set out to bring happiness to other

European pets :

We opened the page in England as well as the German and Spanish pages.

2016 was also the year of the opening of

our first store in PAU

(64).
We gave the spirit of Zoomalia more room: A comfortable store, bright and where the animal is at the center of our actions!
You will appreciate the service and guidance of our enthusiastic team who will welcome you in a comfortable area that is 100% oriented to the animal world.
We certainly

do not sell dogs or cats

, but we provide room for animal shelters as well as breeders to exhibit their pets and for you to adopt them.

In 2017, we are more than

50 employees

and we already brought happiness to more than

500 000 animals and their masters.

.
This is the year of another sort of change, a local one: new premises to to serve you even better.
With 8 warehouses and offices on the coast of south-west France, it was not always easy
... the best is (yet) to come :)